Flat-laying and numbering connected parts
I am not a programmer. All scripts are shared only in the hope someone else might find them useful. Use at your own risk. I am however happy to answer questions.
---
Finger Jointed Cases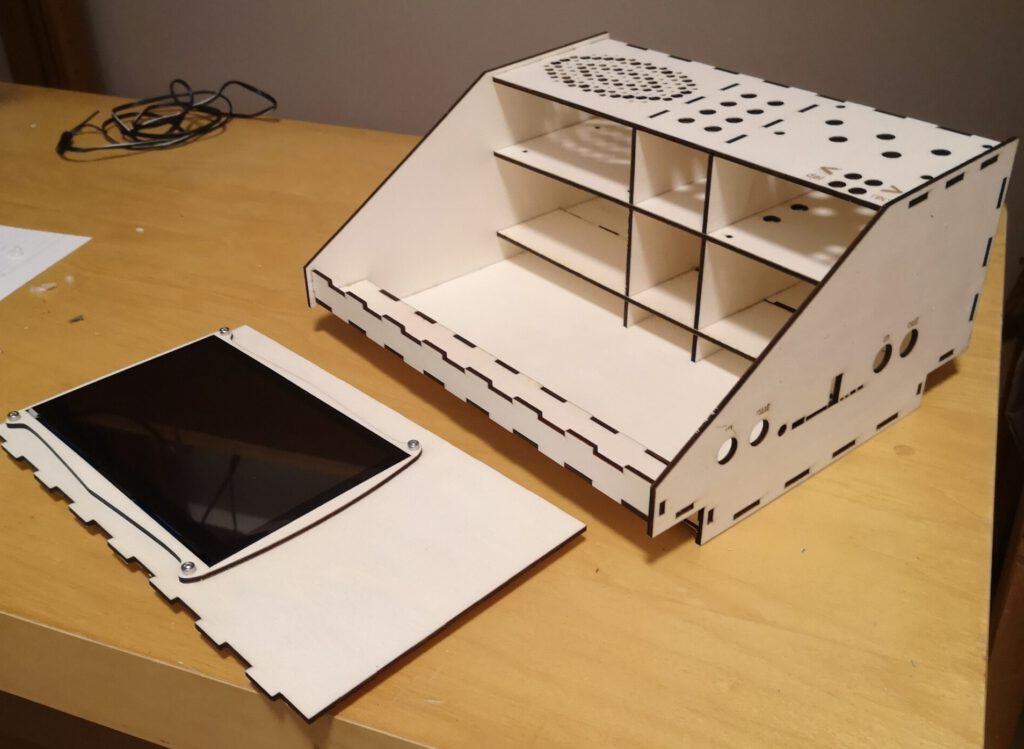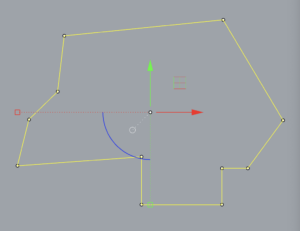 This Grasshopper Script turns flat outlines like the one on the left into cases with finger jointed sides and and outer ring usually allowing for an assembly without glue. Additionally it adds any amount of inner walls in two orientations. With the nesting plugin Opennest installed it also prepares sheets for lasercutting and numbers all sides for easier assembly.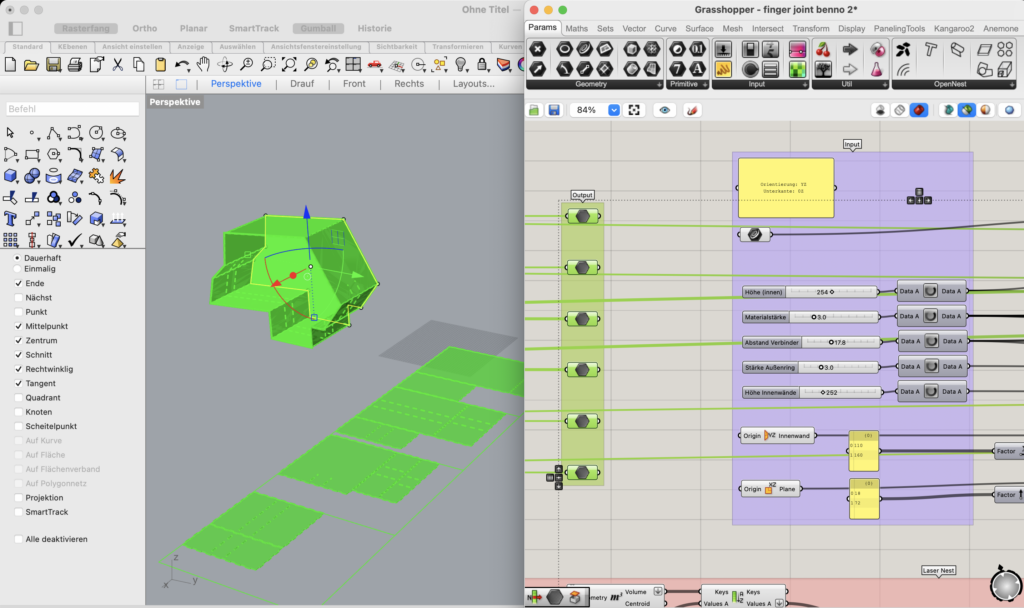 ---
Growth Simulation Circles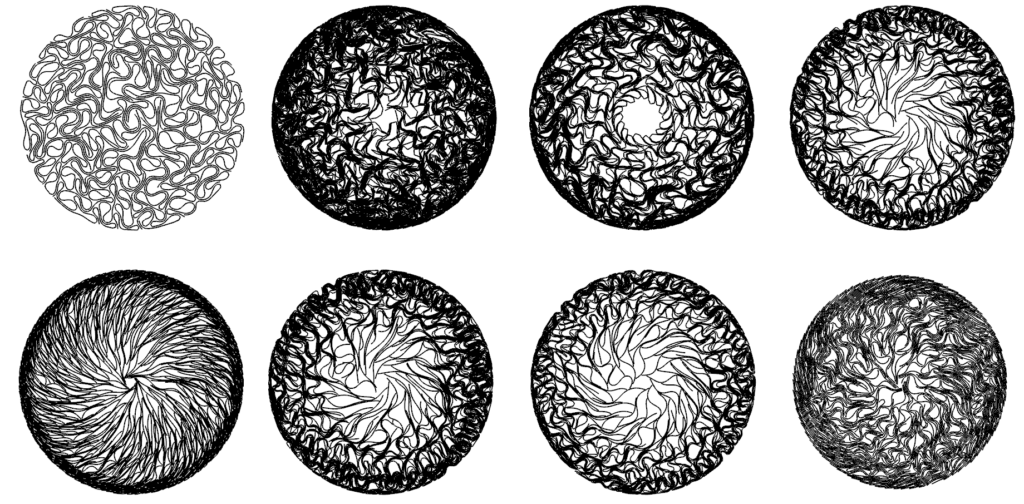 This one churns out fun little growth simulations like the ones above. Many thins can be tweaked. I used it to create hanging lampshades from a flat sheet of paper.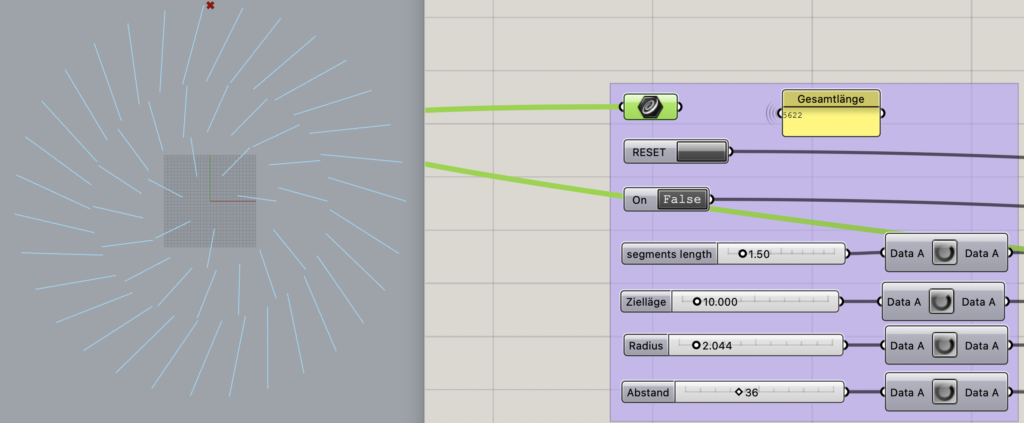 ---
This Lamp: Flat-laying and numbering connected parts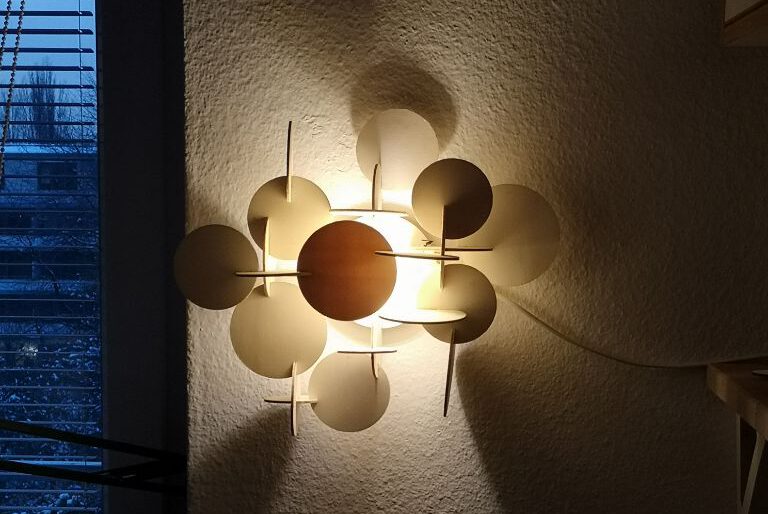 When fed with your design of intersecting circles this patch prepares everything for laser fabrication: adding slits, numbers to each disk and (importantly!) in the second line the number of every disk they connect to.